Last week I had to turn down trivia night with my Crossfit girls and pass on Thursday wine night. Why? Because I had some sowing to do.
Yes, sowing. As in, I spend my days, nights, early mornings, and some time on the weekends sowing seeds into our business in hopes that one day I will look around and be surrounded by a very lush green (no pun intended) garden of lucrative customers. This is the choice I must make in starting a company from the ground up. Robert Louis Stevenson said it best, "Don't judge each day by the harvest you reap, but by the seeds that you plant."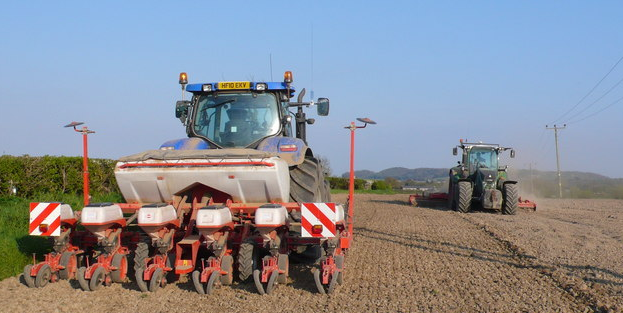 Now, you don't have to be in the position of starting a company in order to learn from this practice, or even in business for that matter. This concept can apply to various aspects of our lives.
Your days of seed planting will yield desirable results if you keep the following in mind:
It's a numbers game. The more seeds you sow, the better your chances of cultivating an exponential amount of healthy mature clients. Two weeks ago I did a ton of outreach and by the end of the week had nothing to show for it. This week on the other hand proved that statement to be incorrect. As I sit here writing this blog, I received a "no" email….and exactly 53 minutes later I received

another email...with a "YES"! How happy do you get when you receive a YES or even an interest?

You will have dead leads and dead plants. Remember what I said about it being a numbers game? Some efforts will result in a dead lead, or you'll start to see some growth and then the plant will die off for an unprevailing reason. Keep at it and keep planting, don't focus on the dead ones.
It's green where you water it. Attention, nurturing, and consistency will support short-term and longer-term growth. What small act are you doing today that your future self will thank you for? I ask myself that question daily and at the of conclusion of the day I make note of those efforts. Try it, you might have some new daily objectives!
One seed will surprise you. These plants are my favorite. They're the underdogs, the leads that came in small, had no real expectations of growth, and then before your eyes they are casting shade over the whole garden and are the greenest of them all. Be on the lookout for the extraordinary, they're sure to pop up!
One of my biggest pet peeves is when you congratulate someone on an accomplishment they reply, "Oh I was just lucky." NO, you weren't just lucky, YOU put in the time, YOU did the planting. Why aren't you owning this? Success doesn't happen by chance or even luck. Success is the result of continually making choices in favor of your dreams.
Continue to sow, reap, and repeat. It's how we grow.
I encourage you to share additional advice on the art of sowing and lessons learned from your own experiences in the comments below. What works for you? What inspires you to keep planting when there are no sprouts or warm leads?
Image copyrighted Nigel Mykura and licensed for reuse under this Creative Commons Licence.